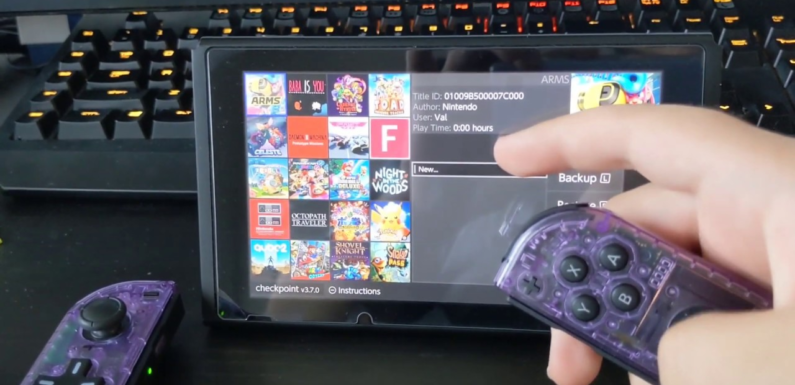 When Big N updating Nintendo Switch 9.0.0, the game fans know that custom firmware are not available right now, but less than one week, atmosphere updating its news version 0.9.4 who is the first cfw to crack Nintendo Switch 9.0.0,  Team Xecuter hasn't yet a update for sx os, it is still in v2.8 which is compatible until to Switch 8.1.0. Does it mean Atmosphere is better than SX OS? We will see below
What's Atmosphere?
Atmosphere is a CFW (custom firmware) for hackable Nintendo Switch consoles which include devices vulnerable to fusee-gelee (RCM hack) and ipatched units running FW 4.1.0 (support for firmwares up to 7.0.1 will come in the foreseeable future as the Déjà Vu exploit wasn't fully patched till FW 8.0.0).
Hacking your Switch gives you the ability to play tons of homebrew games such Postal and Tyrian!
Together with ReiNX and SX OS, Atmosphere is one of the major CFWs for the Switch and it comes with a vast number of features including:
The ability to run homebrew games and applications such as OpenTyrian (Tyrian 2000 port) and pPlay (a very good media player for the device)
Custom module support (which are similar to the plugins found in the PSVita/PSP hacking scenes) allowing you to add functionality to your system such as overclocking with sys-clk
Support for hacking commercial games and installing custom themes
emuMMC which is a feature that lets you install another copy of Horizon OS on your SD Card allowing you to keep the version of Horizon OS on your system's NAND in a clean state for online gaming with a reduced risk of getting banned
Many other features such as the ability to take control of your saves with Checkpoint (homebrew utility)
What does Atmosphere 0.9.4 bring along?
While the version number indicates a minor release, version 0.9.4 actually brings something pretty major which is support for a new firmware.
If you wish to use FW 9.0.0 on your console, you obviously have to use Atmosphere 0.9.4 but if you're in no hurry to update, it might be a good idea to wait a bit before updating to make sure your favourite homebrew is still working. ES & FS sigpatches are already available for FW 9.0.0 and may be found online pretty easily. So SX OS is better choice if you are not hurry to update
Compared to CFW Atmosphere, the Xecuter SX OS has 4 strengths:
SX Pro is an easy-to-use dongle that plugs into the charge port of your Nintendo Switch.
Does not void the warranty SX Pro does not void your warranty. You do not need to disassemble the console or make hardmod changes.
Free SX OS License Each SX Pro comes with a free license for SX OS.
Fully updatable The SX Pro
Just one inconvenient
It is currently compatible to Nintendo Switch 8.1
And I think Team Xecuter will soon update sx os to compatible to Nintendo Switch 9.0
This Switch SX OS/PRO is a much easier solution than any free hack offered, it's a solution All-in-one that and Plug & Play While Atmosphere CFW will always need a risky hardmod and a PC to install it.
However, the TX chips are not persistent, so you can insert the SX Pro again to inject the CFW when starting the console each time. Atmosphere will use EMUnand to achieve this and it is likely that Nintendo can still detect this and ban your consoles.