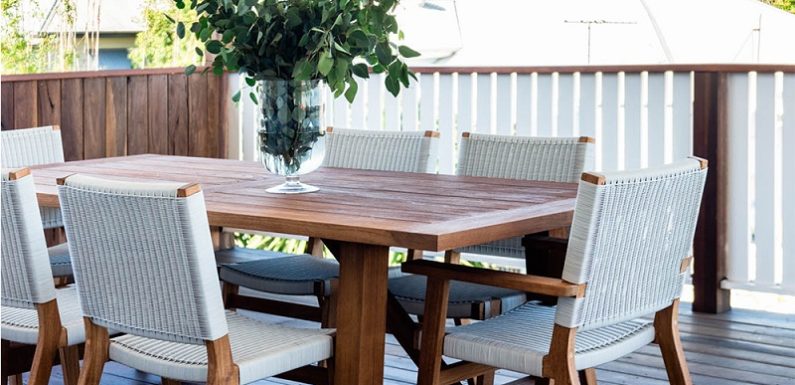 Every house will have at least one wooden furniture piece. Wooden furniture not only provides an exquisite look to your home but also creates an eloquent ambiance. Irrespective of the decor style, wooden furniture goes along pretty well with any theme, depending on the furniture design and color. Considering the price, durability, and quality of wood, wooden furniture is a long-term investment. If you choose the right one, it can go on for years, sometimes even centuries.
For increasing the lifespan of your wooden furniture, you will need to follow a dedicated care and maintenance routine. Here are a few tips on how you can care for your precious wood furniture:
Keep away dust:
The basics of caring for your furniture begins with cleaning. You wouldn't want your luxurious furniture to be hidden within the layers of dust. So, the first and foremost step includes wiping off the dust from furniture at regular intervals. You can use a soft cloth that will maintain the luster. A mixture of warm water and mild dish soap can be used to remove dirt stains.
Many people have a misconception that water shouldn't be used for cleaning wood as it can ruin the texture. However, if used rightly, then there is no harm. All you have to do is dip the cloth in water, squeeze out the excess water, and then wipe it off. You can then dry pat the cleaned area with a dry cloth. This way, the wood won't absorb the water. A soft toothbrush can be used to clean the hard-to-reach areas.
Shine away:
The luster of the wooden furniture is what adds on majorly to its appeal. Therefore, maintaining the polish and shine of the wood is essential. You can use good-quality paste wax or use some home remedies. If you're using a soft paste wax, you can follow the directions on the tin. For home remedies, you can try the mixture of olive oil and vinegar in equal proportions. After cleaning, just rub this mixture and see your furniture shine away. You can also use some other wood polish as per your convenience, and doing it on a bi-yearly basis is the key.
Keep the moisture alive:
Placing the furniture items near a dry vent or heating unit can cause the furniture to crack over time. It is just like our skin; a little bit of moisture is required to keep the glow intact for prolonged years. Similarly, furniture should be exposed to some amount of moisture during winter.
Fix it up:
In case of any minor damage to the color or finishing of the furniture, you can do a quick fix. You can apply a shoe polish or a nail polish of appropriate color on the scratches or chipped part.
Oh! What's that odor:
Furniture can smell weird at times. You can clean the furniture every day and still not be able to get rid of the odor. Open furniture pieces are safe from it; however, storage cabinets, chest of drawers, or enclosed shelves can give out this smell. One way to eliminate this odor is to fill the drawers with coffee cubes or bags. You can also consider leaving a bowl of bleach in there for a couple of days.
Don't forget the metal hardware:
Just like the main section of the furniture, its smaller part needs care too. Mostly, it's the metal ware like handles and knobs that wear off. Polishing them from time to time is a good practice. But, it is recommended to unscrew them so that you don't end up damaging the wood.
Cover them up:
If it's a table or a shelf, cleaning can be easy. But, cleaning an upholstered furniture piece such as a chair, bed, or sofa can be tough. You can use a vacuum cleaner to clean the dust off the fabric. When not in use, it would be best to cover them up with covers or sheets. You can also place a protective sheet on the fabric when there are infants or kids around to avoid any spillage or littering.
Brace Yourself and Start!
The famous quote by Desiderius Erasmus, "Prevention is better than cure," stands true here. Rather than regretting later on the furniture's damage, you can be protective of it and take the necessary steps to prevent the damage. The tips mentioned above are some of the basic steps that you can follow to keep your furniture looking new and shiny for a longer period.