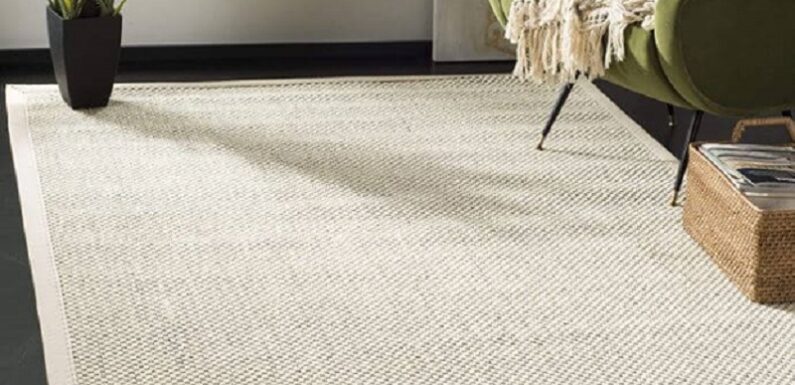 Sisal rugs are a popular and attractive choice for many homeowners in comparison to hardwood or tile flooring. Sisal rugs offer a range of benefits over these traditional materials; they provide an attractive, timeless look while also being easier on the feet and more affordable than real wood flooring.
Sisal is an all-natural material made of agave plant fibers, so it is eco-friendly and sustainable. It's hypoallergenic, making it perfect for those with allergies and sensitive skin. Sisal also insulates better than other types of flooring, providing additional warmth in colder months. Furthermore, sisal rugs are incredibly durable and can last for years without showing signs of wear and tear from everyday use.
Sisal rugs come in a variety of colors and styles, so you can customize the look to fit your home perfectly. Sisal is also easy to clean and maintain, making it a great choice for busy households. All in all, Sisal rugs make an attractive, durable addition to any home while costing much less than wood flooring. They provide warmth and comfort while adding classic beauty that never goes out of style. For these reasons, Sisal rugs remain a popular choice among homeowners looking for something different from traditional hardwood or tile floors. Sisal rugs are the perfect solution for those who want quality without breaking the bank or sacrificing looks.
Colors of Sisal Rugs
Sisal rugs are natural fiber rugs that are made from the fibers of the sisal plant, and they are typically available in neutral colors such as beige, cream, and tan. However, some sisal rugs can also be dyed in other colors such as grey, blue, green, and red to match a specific interior design scheme.
Suitable places for Sisal Rugs
Sisal rugs are versatile and can be used in a variety of spaces, but they are particularly well-suited for:
Living rooms: Sisal rugs are a popular choice for living rooms due to their neutral color and texture, which can add warmth and texture to the space.
Hallways: Sisal rugs are a great option for high-traffic areas such as hallways, as they are durable and can withstand wear and tear.
Home offices: Sisal rugs are an excellent choice for home offices as they are anti-static, reducing the risk of static shocks, and can provide a comfortable surface for walking on.
Bedrooms: Sisal rugs are soft underfoot and can add a natural touch to a bedroom, creating a cozy and inviting atmosphere.
Dining rooms: Sisal rugs can be a great choice for dining rooms as they are stain-resistant, making them easy to clean and maintain.