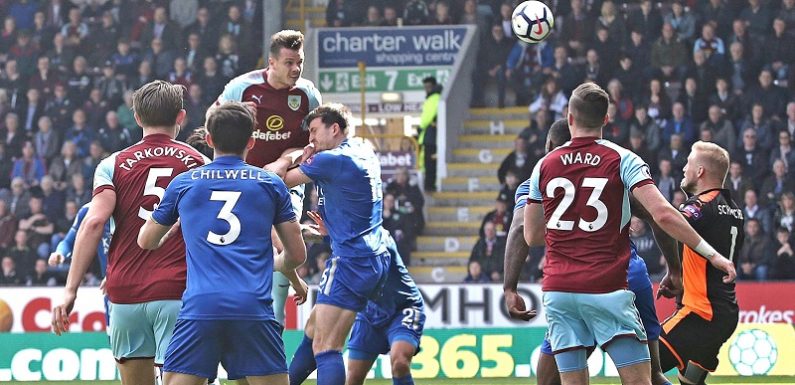 Burnley chairman Mike Garlick announced they have recorded a net profit for the third successive season.
Burnley's accounts for the 2018-19 campaign, which included their Europa League adventure and securing a fourth successive season of Premier League football, show a surplus of £4.3 million for Burnley FC Holdings Ltd.
"Following our spectacular seventh-place finish in the 2017/18 season, we embarked on our first season in Europe in over 50 years ­- something, which I'm sure most of us, a few years ago, thought we would never see again," Mike Garlick said.
 "But following a highly-successful second half of the season we managed to slowly but steadily climb up the table to a respectable finish and secure our fourth consecutive season of top-flight football for the first time in 50 years.
"I would like to thank all our staff for their continued hard work and commitment and all our fans for their unwavering support and passion. You all help to make a difference."
Burnley's wage bill is at its highest ever level after the club revealed an £87million spend in the financial year ending in June 2019.
The Clarets, now in their fourth successive Premier League campaign, are still among the lowest spenders on wages in the top-flight.
The club have a highly incentivised wage structure in place which means that although basic salaries are towards the bottom end of the Premier League scale, there are bonuses available, as was evidenced when the club secured a seventh place finish and Europa League football.
The coronavirus pandemic will hit the club, as Mike Garlick himself explained this week, but Burnley Football Club have a shade over £40million in cash reserves and no debt so they are as well positioned as they could be to cope with the ever-changing situation.
The latest accounts showed Burnley's wage to turnover ratio was 63 per cent, meaning for every £1 the club earns 63p is spent on wages.
UEFA set a guideline of 70 per cent or below and plenty of clubs exceed 100 per cent while the exit since the most recent accounts of Tom Heaton and Steven Defour, who will have been among the higher earners at the club, could see that figure reduced further, although Burnley have signed the likes of Jay Rodriguez and Erik Pieters while the Clarets were reported to be paying half of Danny Drinkwater's £100,000 weekly wage during his loan spell at Turf Moor in the first half of the season.