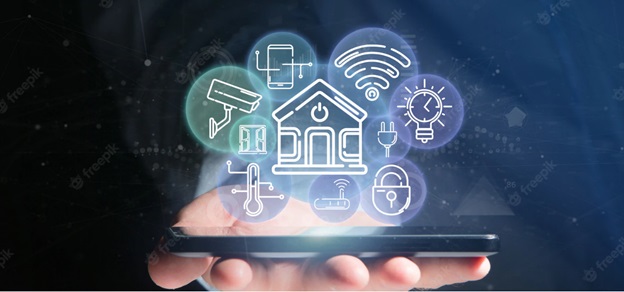 Since smart home devices have been gaining popularity over the past few years, customization and configuring multiple devices to work together has also become a possibility, thanks to our smartphones. Now companies are looking to newer devices like smart speakers with voice assistants that can enable this configuration to occur and make Smart Home devices all the more easier to use, with an added level of efficiency and comfort of automation for the consumer.
Smart home devices have played a major role in automating tasks that were previously handled by traditional devices that weren't cost-effective, easy to use or efficient enough in providing users with the seamless execution that smart devices have. From smart thermostats, smart sprinklers, smart cameras to even smart blinds, there is something for everyone in the wide variety of smart devices that exist and to streamline it more, motion sensors that can sync with these smart devices also exist.
If you're looking into smart home devices and how they are able to integrate and configure with each other, here are some examples to help you get a better understanding of this technology.
Smart Cameras: The Google Nest Camera
Smart cameras such as the Google Nest Camera, provides users with seamless and efficient outcome that most users require to maintain the security and privacy of both, the inside and outside of their home. The Google Nest Camera provides users with top quality live video in 1080p HD, around the clock with remote access through its Google Home application, so that every member of the household has access to the video feed from their smartphones, tablets and even laptops. These cameras also facilitate a two-way audio, with the help of its built-in speakers and a microphone.
With smart, artificial intelligence capabilities and facial detection features Google Nest Cameras can efficiently determine frequent visitors, as well as differentiate between objects, animals, vehicles and of course people – and alert users accordingly. Alerts are sent directly to users' smartphones or connected devices while they are away, with snapshots provided of whatever set off the motion sensor trigger of the camera. This feature is extremely useful as users do not have to worry even if they are away from home for a short amount of time or even while travelling, since they are always in the loop of what is going on in and around their home.
The Google Nest also offers configuration capabilities with smart lights and external motion detectors. Users can configure a floodlight or a smart bulb to turn on and similarly receive alerts when any movement is detected within the surrounding area, adding to the security and protection of their property.
Smart Lights
Smart lights are another popular smart home device, given that they also enable users to control them remotely via smartphones, as well as through voice-command. The days where we imagined switching the lights off just by saying it out loud are now here – simply tell your voice assistant to turn off the lights and they will do just that!
Smart lights are just a general category under which smart lamps, smart strip lights, smart LED bulbs as well as smart floodlights are a part of. Whether it is reducing the brightness of your LED bulbs, or syncing your smart lights to change color with the beat of the music, smart lights are in popular demand essentially for the sake of the ease and functionality they bring forth.
The great thing about smart lighting is that it can easily sync with voice assistants through the devices' mobile applications. By syncing your smart lighting device to a voice assistant, users can easily control them through voice commands – regardless of whether they're in the next room! With an additional motion detector, users can easily configure their devices to work using motion detection – so that lights can turn on or off automatically as soon as any change in movement is detected.
For example, users can configure their smart bulbs with a motion detector and as soon as anyone enters, the lights turn on. This is for safety as well, when it comes to families with little children and elderly individuals who can't always fumble to find the light switch themselves, or yet understand how to use the smart technology. Furthermore, adding a porch light sensor similarly, will add to the security as well as the convenience factor. Users will no longer have to struggle to find their keys at the door, as the light will automatically turn on.

Conclusion
Smart devices, whether they require external assistance like that of motion sensors are great regardless of home automation. It has never been this easy, or inexpensive to automate certain aspects of your home, enough to bring about the convenience you never knew you needed!
Check out FirstEnergy's catalogue of smart home devices at www.firstenergyhome.com, and see all the options of devices that are available for you to install at your home.