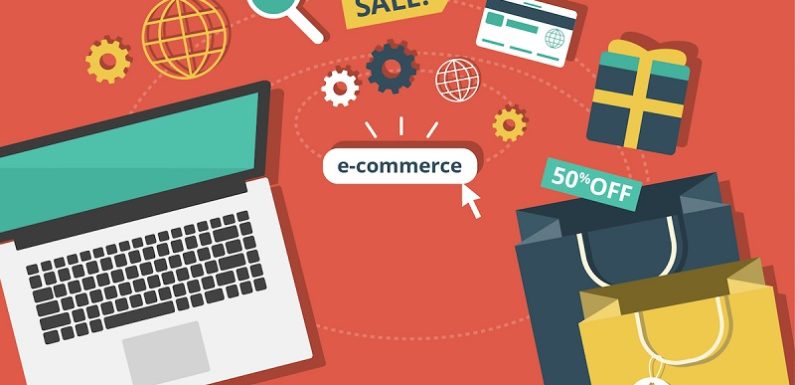 Some strategies can help an e-commerce to take off, becoming a high-income business. Many of these strategies are lessons learned from the most consolidated online stores, ideas that worked and can be replicated. But, what important is to compare the ecommerce platforms and choose the best ecommerce platforms. Choosing a better e-commerce platform offers greater ability, sales, monitoring, increase in growth and conversions.
Segment customers
For an e-commerce that works with different types of products, customer segmentation is an indispensable strategy. This segmentation will be based on registration information from the individual profile – such as gender or age. But also based on information collected from the user's interaction with the virtual store itself. It is through this segmentation that a website can send personalized email marketing, with different offers for the user who has shown interest in televisions, or in toys, or in wines. One of the main responsible for making this strategy work is the cookie technology.
Bet on Content Marketing
Content marketing is another high-potential strategy for leveraging e-commerce. While some people may think that the content will distract users from the products, what really happens is the opposite. Good articles can serve as a bridge to bring more visitors to e-commerce. The best examples are reviews and comparisons of products or articles explaining how to use items sold through e-commerce. It would not be possible to explain in detail everything about content marketing within this article – that's a lot.
Persona: important aspect in e-commerce
The first step is to define who your Persona is. That is, with whom your content will dialogue. This definition is closely related to the concept behind your e-commerce. What kind of product do you sell and to whom? An e-commerce for men's clothing will dialogue with an audience very different from an e-commerce for women's clothing, or fishing rods, or supplies for the production of brooms. However, be careful. The process for defining the persona is not the same as defining the customer's profile. It needs to be much more detailed. We call it a persona exactly because you need to idealize a specific person. In addition to collecting data such as age, gender or profession, you will also need to think about your lifestyle, personal interests and difficulties. That way, you will produce much more targeted content.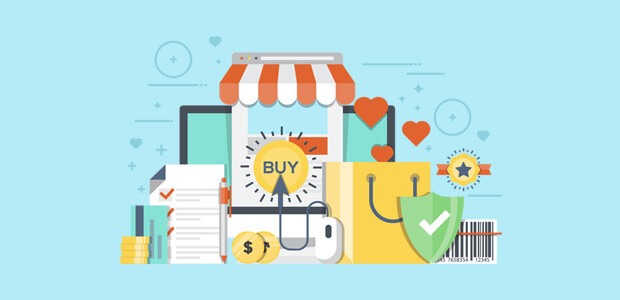 Definition of guidelines
After defining the persona, another important step is to structure the guidelines. It is not enough to raise interesting subjects: the guidelines need to fit within the sales funnel. In other words, they need to lead the user from the stage of curiosity to the moment when he is well informed and confident to close the purchase. Therefore, some guidelines will be broader and with a more superficial approach to the theme, while others will touch on specific points and bring an in-depth look. In addition, it is also essential that the content is produced in a way to build a relationship with the user. For him to become an active and loyal customer, he must feel that his company is reliable, understands the subject and conducts his work in a professional manner.
Editorial calendar
Finally, another essential point in –commerce is to establish a publication calendar. This tool will facilitate the organization of the team responsible for producing the content, in addition to generating consistency that increases the user's interest. The user will return more often, as it knows that the e-commerce always publishes something new. And the more the user comes back, the more the user buys. It is also worth remembering that content marketing encompasses different social media. This allows e-commerce to dialogue with the public through other channels, such as the Facebook, Instagram or YouTube Fan page. Just choose which ones will be most interesting for your business profile and your customers.
User generated content
Still within the content marketing issue? A valid idea is to bet on User Generated Content – content generated by users. In the case of an e-commerce, the classic example is the evaluations of those who bought the product. The advantage of this type of content is that it has high credibility for visitors to your site. A positive evaluation can generate several other sales.
Innovate in the categorization of products within the website
Moving on, are we going to another e-commerce strategy? It is about creating categories of seasonal products, such as "Easter", "Christmas" or "Mother's Day". These categories group different products, but they have a common theme or utility. In most cases, the focus is on gifts. This makes it much easier for the user to navigate, especially for those who need to buy an item for a certain occasion, but have not yet decided exactly what it will be. To make this strategy even more effective, e-commerce still divides the products in these categories by price range, such as "up to 100 dollars" and "up to 200 dollars".
Simulate physical store buying experiences
We still have one more suggestion. One of the most recent strategies, a trend used by e-commerce is the possibility for the user to make a counter offer at the price of a product. Thus, it is a simulation of the negotiation that could occur with the seller in a physical store. This strategy allows the shopping experience to become more dynamic, in addition to increasing the value perceived by the customer when interacting with the virtual store.
Conclusion: Reduce costs
With the constant analysis of the metrics, it is possible to identify in advance what is not working and correct the direction of the strategy before it generates considerable losses for the company. In addition, based on the observation of what is being effective, it is possible to redirect resources and optimize investments. Without a clear analysis of these factors, opportunities for growth that would otherwise not be realized can often be missed.
The saying goes: whoever arrives early, drinks clean water. Identifying market trends before the competition and acting in advance to take advantage of these possibilities is an excellent way to enhance the results of e-commerce.