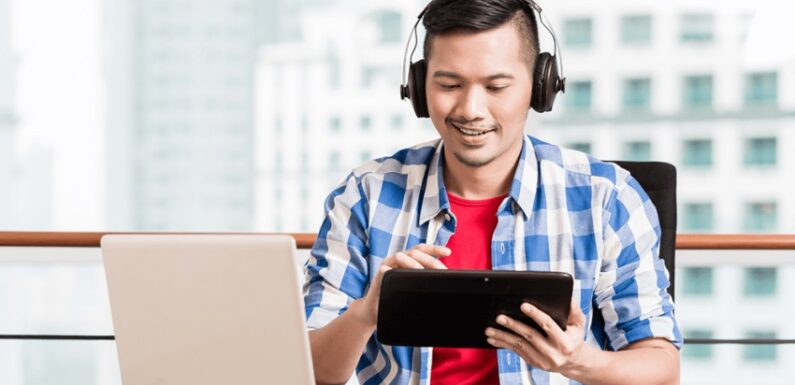 Administrative professionals have had many different designations over the years. There are a plethora of job titles for these professions, ranging from front desk executive to secretary, information clerk to office assistant. Administrative positions evolve frequently, adapting to the new responsibilities that are imposed upon them. It's no wonder that many of these positions have become virtual in the digital age.
Virtual receptionists are a new sort of administrative profession that has emerged in recent years. A virtual receptionist is a real person who performs many of the same tasks as a typical receptionist, such as answering phones, booking appointments, and routing calls. A standard receptionist works in an office and is employed by their firm, but a virtual receptionist is an outsourced service provider who works from a remote location.
A virtual receptionist service can often cover the phone 24 hours a day, accepting calls long after an in-house person has gone home for the day. Of course, the cost savings are significant. Virtual receptionists are frequently less expensive than hiring an in-house administrative assistant.
Role of a Virtual Receptionist
It helps to have a better understanding of what a virtual receptionist does regularly. A virtual receptionist, like the majority of people, works an 8-hour shift. If people line up three virtual receptionists in a row, they will have 24-hour phone coverage. Businesses that employ a virtual receptionist service usually have several different receptionists answering their phones. When a call comes in when one of the receptionists is occupied with a customer, another receptionist picks up the phone so that callers are never kept waiting.
Virtual receptionists follow an easy script since most businesses demand a consistent, professional, and branded phone experience. This script will walk them through the entire call, regardless of what the caller is dialing. Clients collaborate with their virtual receptionist service to design a script that is unique to them. Receptionists receive training and become acquainted with new accounts and any peculiarities that may exist. Virtual receptionists begin taking calls on behalf of clients once all of the processes have been completed and they are comfortable with the script.