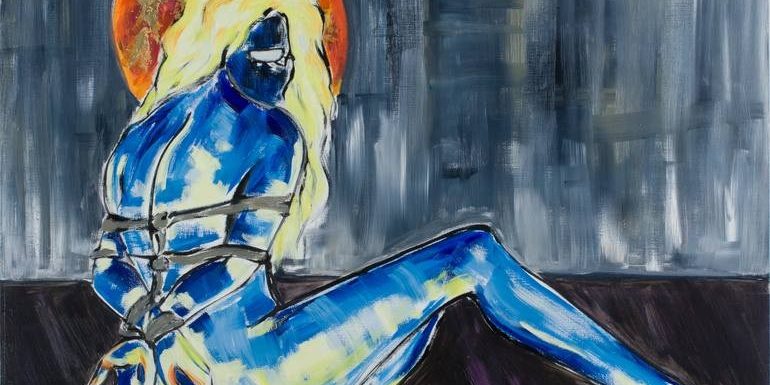 Polly Kole is a prominent name in the field of art and sculpture. Most of her works concentrate on humanizing the super-heroes. She portrays the reality of the present world through her fantastic artwork. The statues get life in her magical hands. She takes the help of very ordinary substances to create a marvellous object. The outcome will definitely leave you spellbound. Application and appropriate blending of gypsum, plastic and metal make her sculptures attractive and highly engaging. Through these artworks, she wants to show her concern for the well-being of society. In her opinion, there is no limit for creativity. Moreover, it can act as a major voice for expressing what you feel.
Popularity Of The Paintings
Polly Kole too interests in both sculpture and painting from the early days of her life. Colours and creativity attracted her in every step. Therefore, she chose the world of colours to be her permanent world. Her painting, generally, has an expensive price-tag. However, that does not diminish the spirit among the art-lovers to buy such beautiful realistic modern art paintings.
We can observe that the popularity of Polly's paintings is widespread. Moreover, in recent times, the introduction of online booking made her work reach more number of global consumers. She is a famous icon with her all-time presence on Instagram. Instagram is a mind-blowing platform now, where you can fantastically operate your business. Besides, the entire world will be customer base. This social networking site is a lovely medium through which you can earn millions with lesser efforts. The appealing pictures of your products will draw various customers from different parts of the world towards your brand. Polly Kole's paintings are now one of the hot products available on the website. One such artwork will be enough to give a distinct look to your simple home.
Some Of The Famous Paintings And Their Prices
You can see and order any of her artwork through her Instagram handle: https://www.instagram.com/polly_kole/. Also, visit https://www.saatchiart.com/account/profile/1105097 to know more about this eminent artist.
In this article, we will mention some of the top-rated paintings of Polly Kole and their respective prices to give you a brief idea about the same. You can check these products on Instagram as per your convenience.
Victim of One's own illusions: It is an oil-painting with incredible inner meaning through a mere bunch of colours. The price is $5000.
Thirst: This is also an oil painting of Kole on the canvas depicting the tremendous desire inside a person. The price for this item is $1700.
There are many other similar items that you can check.