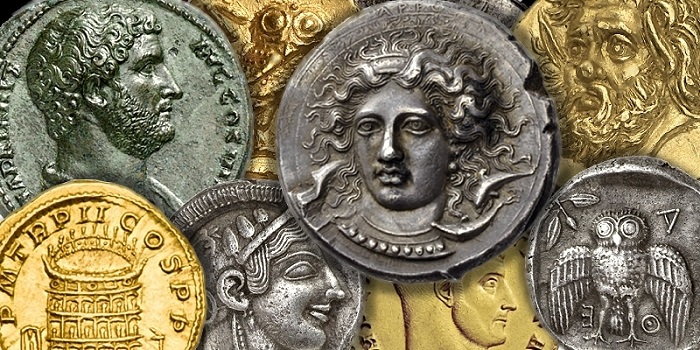 An old soul who's a fan of collecting things of the past, like ancient Roman artifacts? Well, you'll never go wrong if you add ancient coins to your collection. It's a piece of history that holds a great value and even serves a great investment. But how do you know if what you will be buying is a genuine one? Here are 11 tips to help you out.
Make your purchase from credible stores. Counterfeit ancient coins run aplenty in the market. Don't be deceived by buying only from reputable sources. Do your own research and don't just buy from anyone claiming they sell stuff like that.
Ask around from fellow collectors of ancient things. If you have other people from your circle who are also into old things, it's better to ask directly from them. Ask for their tips, opinions and best practices.
Know the important denominations. Having higher denominations doesn't necessarily mean that they have higher value today. Some coins of lower denomination — those that have been produced only in small amounts — can be considered high-value because of their rarity and uniqueness.
Look for coins with high grading. Some coins are preserved better than others, and those coins belong to the higher echelon of ancient coins' grading system. If you are financially capable, it's better to invest in coins with high grading.
Choose ones bearing images of great emperors. Another point to be considered is the emperor appearing in old coins like ancient Rome coins. Emperors that have become legends are considered more valuable. It also matters whether the coins feature a portrait of the bust or just the head.
Fake ancient coins also matter. By saying "fake," it doesn't mean counterfeit old coins made to deceive antique or vintage collectors — it means fake coins that were actually made in the ancient times. These ancient forgeries are considered imitative and barbarous issues, which means they also have significant value today.
Ask about the story behind the coins. Provenance also plays a huge role in determining the value of old coins. If it's been found in a historic location, or the original owner of the coin is someone revered — then it means that the coin is highly valuable.
Inquire where the coins were minted. Ancient Rome coins minted in the city itself are considered to be more important than those minted only in the provinces.
Consider buying thematic sets. If you want to collect sets rather than coins in small amounts, it's better to buy thematic sets — which can include coins bearing animals, historic monuments, Olympians, and important ancient families among others.
Never forget to ask for an invoice when you buy coins. If you've already decided which coins you will be buying, don't forget to ask for an invoice for your purchase. It's proof that you've bought a certain item from a certain reputable store.
When the coins are to be shipped, make sure they're accompanied with proper certifications. If you will have your coins delivered, make sure they are properly documented. Ask the store to include certifications to the coins you have purchased from them.
Are you looking for genuine ancient Roman artifacts? Check our collection at The Gettysburg Museum of History today and you might just find an item that you want for your own collection.