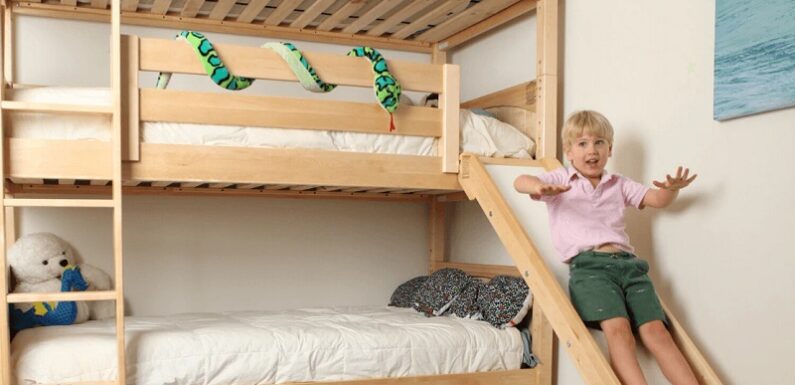 Custom Bed are the prime example of style and comfort. These models are designed aimed at the qualities everyone needs. It is a combination of style, elegance, and relaxation. Getting all of these in a bed might be difficult for most of us.
This is when comes in view the custom-designed beds. These beds as the name says are custom made. To define it in simpler terms these beds are made according to your wants and needs. You can have them done just the way you like them. Whether it be color or style or design.
With changing styles all around the world one style has become prominent known as the minimalistic style. This style means you make most of the things that are available to you without buying more stuff. This is considered the best style in today's era because it helps you to declutter and make more space for yourself.
In my opinion, beds should be designed according to the person who will be using them and their preferences. Some of us require more space with lots of pillows and others require just a small space to sleep. With this in mind, you should also take care of their possible medical or support needs.
Keeping in mind all this let's see the options in terms of a bed about what we can design which will provide us the extra space and will serve as a storage area, hidden under the bed which will be accessible by different methods.
One of the options you can go with is designing a bed on a big block of wood by keeping the center intact you make the sides hollow or make space in different patterns to store your necessary things or decorations for easy access. This way you can store the required things close by and will also be a fun way for your partner or friend to get up first. This area can also be used as a small, shelved library as most people prefer to read when lying down.
Another option to consider is a suspended bed. In this way you can get the wall suspended near to or close by the wall near a window will be a plus you can get the light in the lower area as well and the area under the bed can be used as a big storage space.
There is also a new option which you can use as a study stable as well as a bed as well. in those beds you can use a large platform to support the bed. While one area would be occupied by the bed but the rest you can use as a table to work or store your products. Under the platform, you can have drawers designed which can be single or multi-compartmental to store different types of luggage and stuff.
These are some of the best ideas that you can go with when custom designed and it will show your personality making it a good and comforting seating.